The best accounting degrees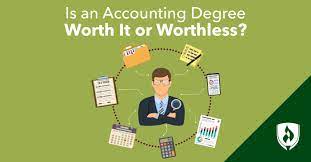 It is not easy to choose a degree in the program in the discipline in which you are interested in. Accounting is a vast field. It requires a lot of hard work and a professional degree to become an accountant. There are so many degrees in accounts. Every accounting related job has its own accounts affiliated degree requirements. If you are planning to pursue career in accounts then here are the best degrees in this area you can opt:
Associate's Degree in Accounts
In this degree program students are taught the basics of accounting, the principle and essentials of the accounts and a way to enhance communication, with the field. Associate degree in accounts is a gateway for those who want to work in the field soon as it takes two years to complete. By the end of the degree, the student is ready to start a non- technical profession or an internship.
Bachelor's Degree in Accounts
Unlike associate degree, the bachelor's degree prepares the individual for the professional life. It lasts for four years in which the students are taught about all kinds of accounting topics like finances, auditing, costs and communication. For someone with a bachelor's degree in accounting, there are diverse career choices and handsome amount of money. They have opportunity to work as auditors, tax accountants, managers and many others.
Masters Degree in Accounts
Masters degree in accounts is for those who want to excel in the field of accounts. It is a degree with a duration of one or two years. Masters degrees usually focus on the specialized learning in any one of category of accounts. Many people enroll themselves for a master's degree in accounting to have more knowledge in this class. The two most important types of master's degree programs include "Masters in audit"and "Masters in tax".
PhD in Accounts
If you are just looking for a job in the field of accounts, then you can get a job with a bachelor's degree and handsome pay with a master's degree. Therefore, a few people study to achieve PhD in accounts. It takes usually five to eight years to be done with all the research. There is not much demand for PhD degree holders in offices but they serve in top researches.
Forensic Degree in accounts
This degree program focuses on teaching how to catch big business frauds through audits and investigations in the accounts. Individuals with this degree are needed at research groups, governmental organizations and large firms. They work in VAT consultants in UAE or accounting services in Dubai.