Tips To Protect Your Data In Cloud Solutions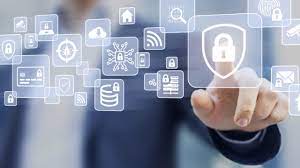 Cloud solutions allow enterprises to access all the software applications they need to run their businesses. Previously, these applications were only available on-premises. Moving these applications into the cloud allows organizations to experience increased flexibility and cost savings. These solutions can also leverage artificial intelligence (AI) and decision-making tools at the edge to improve business outcomes. Protecting the data you store is crucial if you are considering using cloud services in UAE. Here are some tips for you.
Strong passwords:
When you use cloud solutions to manage your business data, you must protect it from cyberattacks. Choosing a strong password is essential. You should use a combination of uppercase, lowercase, and special characters to create a password that is difficult to guess. You should also use a password manager to store your passwords safely. It is also important to change your passwords regularly. Using the same password for multiple cloud accounts makes it easy for hackers to compromise your business data.
Encryption:
When using cloud solutions to store your data, it is important to protect it from outside access. The threat is greater when you rely on a third party to store the files on their servers. The storage provider can accidentally expose your files or suffer a server failure, exposing your data to the outside world. This can result in a data leak or even a costly attack. Therefore, choosing a cloud solution that offers security without compromising flexibility is important.
Authorization levels:
When using cloud solutions, it is important to use authorization levels. These levels ensure that only authorized entities interact with your data. In addition, they help you keep track of who has access to your data. This increases the confidence in the integrity of your data. Monitoring mechanisms allow you to see exactly what is happening to your data. Though your cloud solution provider will likely protect your data, you should still have a third-party supervision mechanism to ensure it is stored correctly.
Compliance with data regulations:
When using cloud solutions to process data, it is important to comply with data regulations. Regulations like PCI-DSS or Payment Card Industry-Data Security Standard require organizations to implement and maintain policies that meet strict data protection requirements. These standards vary depending on the number of transactions processed per year. Businesses should check with their cloud service provider to ensure they meet the requirements.